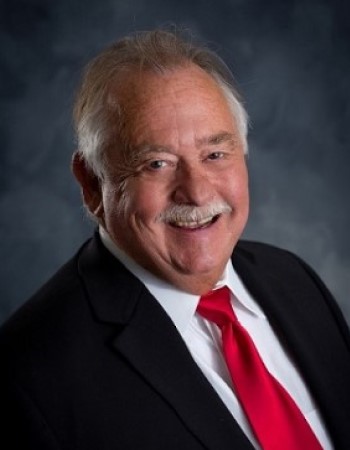 Born in Jena, the seat of La Salle Parish in north Louisiana, Mike grew up in Jena and attended Jena public schools. Mike played as a Jena Giant on the local high school football team. Mike went on to work in the oilfield as a roughneck and later became a mud engineer. He went on to start his own business. Francis became successful in the oil drilling fluid business from his base in south Louisiana. His company was based in Crowley, the seat of Acadia Parish, a rice-growing region in southwestern Louisiana, which produced two of the state's political giants of the late 20th century, Democrats Edwin Edwards and John B. Breaux. Francis is the past founder and chief executive officer of Francis Drilling Fluids, Ltd. FDF, one of the oldest drilling fluids companies on the Gulf Coast. He employed nearly 500 people at locations in Louisiana, Texas, Oklahoma, and Wyoming and throughout the country. The corporate headquarters is still located in Crowley.
Mike became chairman of the Republican Party in Louisiana from 1994 to 2000. A staunch fiscal and social conservative, Francis was an unsuccessful candidate for Secretary of State of Louisiana in a special election held on September 30, 2006. "I will work to ensure the right to vote. I will fight to stop voter fraud, vote buying, and vote stealing," Francis vowed in his campaign for secretary of state.
Mike was elected to the Public Service Commission in November of 2016; current term ends December 31, 2022. His campaign was based on bringing his successful business experience and expertise to the Public Service Commission.
Mike is married to Sheila Stevens Francis and is the father of two sons Bryan and Mackey. He has a whole bunch of grandkids.
Commission District Geographical Area
Acadia, Allen, Avoyelles, Beauregard, Calcasieu, Cameron, Catahoula*, Evangeline, Grant, Iberia*, Jefferson Davis, LaSalle, Rapides, Sabine*, St. Landry, Vermilion, Vernon
* Some parishes are divided according to precincts. Refer to Act 23 of the 2011 First Extraordinary Session